Most fabless semiconductor companies are stuck between a rock-and-a-hard-place. On one end, they have big customers demanding what they want, when they want it; and on the other end, they have big suppliers manufacturing their products—some 16 time zones away. Synchronizing and managing capacities and deliveries through a complex supply chain like this cannot be easy. Compounding the complexity is the short life-cycle of such products and the long manufacturing lead-times through outsourced Fabs. With every new product, you basically have to revamp a good part of your supply chain, quickly. The common theme to all of these challenges is
time
and
uncertainty
.
Now let's break the time and uncertainty factors down to their components. When it comes to manufacturing anything, there is always a Planning cycle-time, and a Manufacturing cycle-time. The latter, is the pure production time it takes to manufacture a product. Fabless companies don't control the manufacturing lead-time, since all of their production is outsourced. However, they do have the opportunity to manage the suppliers' capacity that is committed to them—which becomes part of the Planning cycle-time. They also have to worry about the uncertainty of what they will order with the amount of capacity that they have been promised. This makes the Planning cycle-time, and accuracy of the plan, twice as important to a fabless enterprise. Planning cycle-time, is the amount of time a company needs to plan, react, and/or rollout a new plan based on market demand, inventory positions, and supplier capacity commitments. Its reduction translates into less uncertainty and increased accuracy. To that end, reducing planning cycle-times is a colossal competitive factor in this market. Imagine cutting weeks out of your planning lead-times, which would directly impact your customer service, market share, and competitive positioning—amongst other things.
How can you battle time by achieving shorter lead-times? Or in terms of fabless, how can you reduce your Planning cycle times and increase plan accuracy? Before I answer that, let me ask you a question, how can a manufacturer produce goods faster? The simple answer is: better technology, and faster machines. The same thing goes for planning systems. If you want to fundamentally do it faster then you will need a new technology that can help you plan faster, collaborate more, and give you more visibility, thereby enabling better plans. There are many processes that need to have faster planning times such as demand planning, operations planning, inventory optimization, and of course supply planning. In picking the right system for your enterprise make sure you consider all these processes and how well the system adheres to your supply chain. After all what's the use of faster delivery times, if your inventories and cost is going through the roof.
Adexa is one of the providers of such technologies and systems, with a great deal of focus on the fabless industry. Below, one of our fabless customers talks about how they are using our systems to deal with fabless industry's tough challenges. Also, For more information on this topic download: Overcoming The Shortcomings Of Fabless Planning Systems ePaper.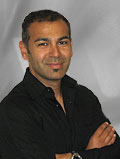 About the Author: Kameron Hadavi is the Vice President of Marketing & Alliances at Adexa, for more information about him please click here.